Make the most of your visit to Liguria with a Transfers & Ground Transport tour leaving from Genoa, Italy. You can book for one person, a group or family.  Check availability and choose your date for this 15 minutes tour.  Enjoy the best tours  in Italy and go home with a memorable experience!
Genoa Transfer: Riviera or Genoa Hotel to Cruise Port
Transfers & Ground Transport > Private Transfers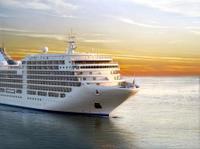 Ensure peace of mind with this stress-free Genoa cruise transfer. Arrange a private driver to pick you up from your central Genoa or Italian Riviera hotel and drive you in style to the Genoa cruise port (Porto Antico). This convenient private transfer service operates from hotels in Genoa or the Italian Riviera: Camogli, Santa Margherita Ligure, Rapallo and Portofino.…read more
Leaving from: Genoa, Italy,  – Italy
Tour Duration: 15 minutes
Price US: $13.87
Price EU: €12,00
Book now
Click here to see reviews and comments from real people who have done this tour.
How do you choose the right excursion? Write to us and we will make some suggestions.
Bookings are made with our travel partner Viator